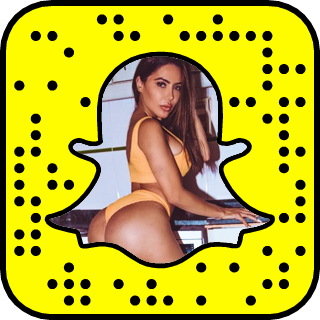 What is Lela Star Snapchat?

Lela Star Snapchat
Premium Snapchat Account
View Private Snaps
Lela Star
Lela Star needs no introduction, she is one of the biggest names in the porn industry. Across the genres and porn platforms this lady is simply unavoidable, and in reality, who would want to avoid this stunner. And, in this day and age, thanks to social media we get to experience a little bit of extra love from Miss Star. Just take a look at Lela Star Snapchat account for your daily fix.
In the adult entertainment industry, there are simply some stars that stand out, that are more sought after and viewed than the rest, and that is Lela Star. She is at the top of the porn industry and is not showing signs of stopping any time soon. This lady is gorgeous, with a great body and an even better attitude. That is why her fans simply can't get enough of her and are flooding social media just for a glimpse of their favorite pornstar.
Want to know a bit more about this stunned? We have you covered!
So, how it all started for Lela Star
Honesty, not that much of a slow start. Lela simply exploded to the porn scene. She debuted in the Hustler-produced Barely Legal 18th Birthday production and caught the eye of, well, everyone. This led to a more than the prolific first year in the industry when Lela appeared in over forty titles. Miss Star finally landed a contract for the coveted star spot for ClubJenna in June 2007. And the rest was, well, as they say, history, be it a well-documented one you can catch up on various porn platforms.
As you might already be familiar with in most Lela Star Videos, there is no lack of very inspiring and raw scenes where you see this seductress giving her all to please her partner or partners. The now cult-classic Pinup Perversions was her first on-screen anal and is a go-to production for most of her fans.
Before we move on you might be interested in her looks, we know we are. This little lady is just 5 ft 1 in tall, but she sports some stunning measurements - 34C-25-32 – just perfect. And these are thanks to the fact that, over time, Miss Star developed an affinity for plastic surgery. So, if you compare here early and later work, you can see a significant increase in both her boob size and her butt size and shape. And this is not a good thing just visually, it also helped her feel more secure and that led to a lot of naughtier productions later on. It is an understatement that her fans were simply over the moon with this change in pace.
To anyone watching her career progress, it was quite clear that the awards were not far behind. Here are just some of the latest she has added to her name. At 2019 Spank Bank Awards, she was nominated in three major categories, Boobalicious Babe of the Year, Latina Starlet of the Year, and Tattooed Temptress of the Year. And we can't wait to see how she does in 2020 when she is nominated at the AVN Awards in the category Most Epic Ass. Just for the record, if you are still unsure if you should be following this temptress on social media, we are happy to report that in 2019 she was also nominated at Urban X Awards in the category Social Media Star of the Year.
As you can see the industry took notice and hard. It is all thanks to Lela star's growing fanbase and loyal followers. The Lela Star Snapchat account is the place to be.
After talking about her career, it is time for us to take a closer look
Given the fact that she has been in the industry for a while now, it is no surprise that Miss Star has appeared in a large number of genres. Of course, some are more popular than others. Fan favorites are usually facial, anal, creampie, bald, and lesbian. It is more than obvious that she picks roles that showcase her attributes the best. Face, boobs, and butt are what you should be focusing on when it comes to Lela Star videos.
Now, there is one genre that also needs mentioning and that is the tattoo porn. Lela is the queen when it comes to this niche of porn. And it comes as no surprise as Miss Star is covered in tats and piercings. When watching her next time try to see the star near front right hip, Celtic tribal on the tailbone, and the word "Daddy" on her left wrist. She also doesn't lack piercings so you can check out, navel, clit, tongue, both nipples and one above her right hand.
When it comes to picking a gender o who she wasn't to work with, Lela is not that picky. Miss Star admits to being bisexual. There are some amazing girl on girl scenes like the ones in Be My Bitch 3 and Strap It On 6 that showcase how versatile she is when it comes to pleasuring her female colleagues.
Another thing she likes to dabble in is taboo. This lady has enjoyed some interracial action in movies like Black Owned 2, Racial Tension 2, and Barely Legal Corrupted 8. And you can also see her do creampies in Fetish Fucks and Sprung A Leak 2. As you can see she loves to try it all and is exceptionally good at it.
So, don't let us keep you any longer, start exploring what Lela Star has to offer, both on her social media accounts and on various porn platforms. You will, quite quickly, realize what makes this woman so special that she was able to stay on top of the porn industry from the moment she entered it.
And the best part is, Lela loves her fans and knows exactly what they want to see. That is what makes her social media so popular and what attracts such a huge following. Go and check it for yourself!