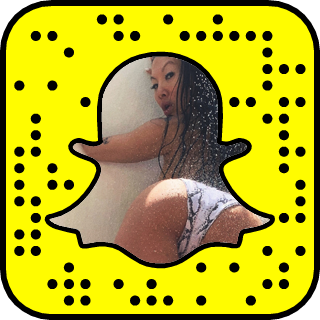 What is Asa Akira Snapchat?

Asa Akira Snapchat
Premium Snapchat Account
View Private Snaps
Asa Akira
Asa Akira is a household name in the porn industry. She has been around for a while and there is not a single porn aficionado that hasn't come across this seductress at least once. And once you see her it is hard not to keep coming back. But it is not all about Asa Akira videos, since she joined social media her fan base exploded, and she has accumulated huge following. And if you check out her accounts it is quite clear to see why.
If you ever wished you knew a bit more about this hot vixen, now is the time to look. And Celebrity Discover has done some hard research for you. So, we are now ready to present you with some fascinating facts about Asa Akira that are guaranteed to tickle your fancy.
Let's get to know Miss Akira a bit better
Asa is definitely unique; she is one of the first and definitely the most noted Japanese-American pornstars to take over the mainstream industry. Her family is from Japan – her mother is from Osaka and father from Tokyo. Miss Akira herself was born in New York City.
Straight off the bat, let's start with some interesting facts about this lady. First of all, Asa is her real name, shocking for a pornstar, we know. But in reality, the name Asa has a very interesting meaning in the Japanese language – it means morning. And this lady is like those first rays of sunshine, gentle to the eye but definitely gets you going. Moving on, let's see what else we can find out about this little lady.
Ah, yes, a bit more fun, lesser-known facts about her life. She got started in adult clubs as an exotic dancer. It was all fun and games and even decent money, but Asa wanted a bit more adventure in her life, so she grabbed the whip and became a dominatrix. Miss Akira became the so-called "Show Whore" on the Love Sponge radio show, and that is where she got to meet Gina Lynn, who helped her get her start in the porn industry.
This was a collaboration made in porn heaven. Asa Akira was marketed as the hot and fresh face of Gina's newly established production company. Since that day to say their partnership has been quite fruitful is an understatement. Asa even received award nominations for her first few XXX roles. Now that really propelled her career and made her even more popular. So naturally, as a result of her great success, she got to work with some of the most sought-after production companies like Digital Playground, Penthouse, Jules Jordan Video, Hustler and Vivid. She has definitely had one of the most memorable careers in the adult entertainment industry.
Her porn career? Well, we got you covered
Well, we are going to get deep into her career, pardon the pun, or don't. But before that let's just give you a brief introduction to what this lady was given to work with. First of all, there is here a petite frame, Asa is just 5 feet and 2 inches tall and weighing around 106 lbs. So imagine that frame with the following measurements - she boasts the very attractive 32C-24-34. But her appeal would not be complete if there were no eye-catching tattoos to inspire the viewers, first the left and right shoulder plates, flower on both left and right sides of her upper back, then there is the geisha between her shoulder blades. There is also a gorgeous star on the inner left forearm and flowers (formerly 'Mrs. Concepcion') on the right ankle. Asa also flaunts five flowers on the left shoulder and "Antoni" above her left wrist.
It is about time we dived into her porn career. So, during her early years as a professional porn actress, on average one out of three scenes, she was a part of involved some sort of Asian fetish role. But being a dominatrix she was more than ready to take the challenge on. Miss Akira did some lesbian scenes in her first few films. Once she was a bit more comfortable in the industry, she decided to try out doing more hardcore roles. And the fans are grateful, especially because they got to see her in roles such as Asa Akira to The Limit and Asa Akira is Insatiable in which she experienced her first on-screen DP. This lady is very versatile and open to anything, that is what makes her a fan favorite, her movies and videos never disappoint, nor doe the Asa Akira Snapchat account, but a bit more on that later on.
There is more than meets the eye
After all that you read about this amazing woman, it comes as no surprise that Asa Akira has a very successful career outside of the porn industry. First and foremost, you might be interested to know that Miss Akira is one of the richest porn stars in the industry right now. In her memoir Insatiable: Porn – A Love Story, Akira openly declares her love for the adult film industry and wants to continue working there as much as possible.
It was that love of the industry that led her to go behind the camera and have her directorial debut for Elegant Angel in Gangbanged 6. The production was such a success we are certain we'll get to see her directing many others.
Hopefully, your interest has been satisfied. You now know a bit more about the woman you saw so many times on screen and who is responsible for many a great experience you have had so far. So, in all honesty, all that is left is for you to add her Snapchat username to your list and start following her. After all, the videos are available for just twenty-four hours and you don't want to miss out on some of the best content out there.
She definitely knows what her fans love and is comfortable showing it. But don't take our word on that explore her Snapchat for yourself, another happy end is just a few clicks away.